Post by DavidRitchieWilson on Oct 26, 2014 3:09:33 GMT -8
I think it's time for another thread about basic gear, particularly as I haven't posted here in a while. I've been researching national standards for dive masks and my online investigations led me to our Canadian friend Dale's review of dive mask history on his wonderful website at
www.manfish.ca/the-evolution-of-the-modern-diving-mask.html
When I began Googling in earnest, I chanced upon one of the earliest examples of a single-lens mask, which was Cressi's hand-glued model made from tyre inner-tube rubber: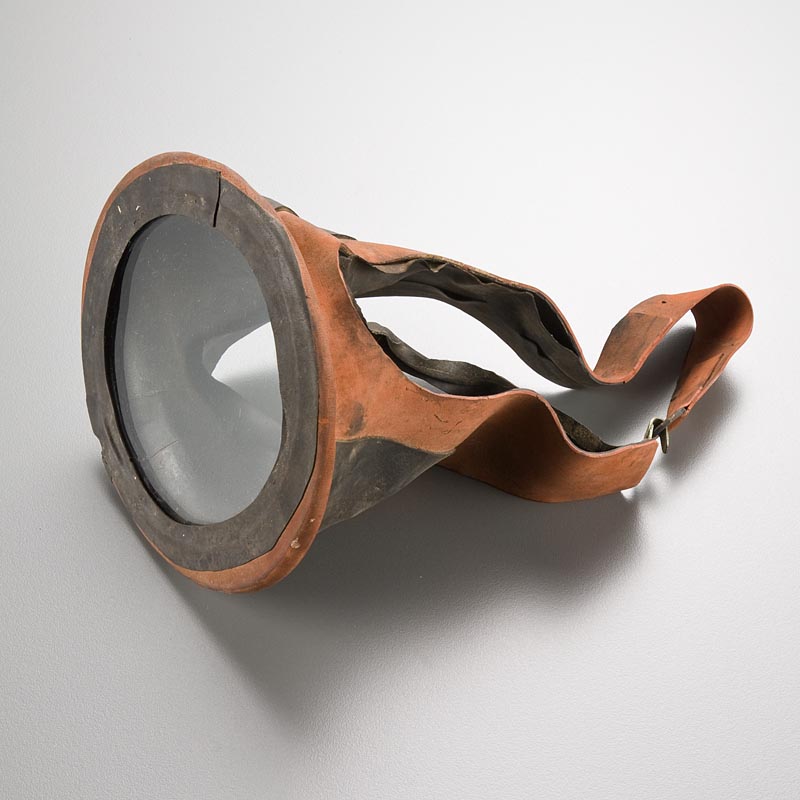 It probably looks odd to modern eyes with its long wide flanges on both sides of the head ending in straps with a buckle positioned at the back of the head. This would have been the home-made prototype of Cressi's commercial "Sirena" mask which, though sold for over thirty years, was much less famous than Cressi's iconic "Pinocchio", still in production after sixty years and remarkably like modern mask designs: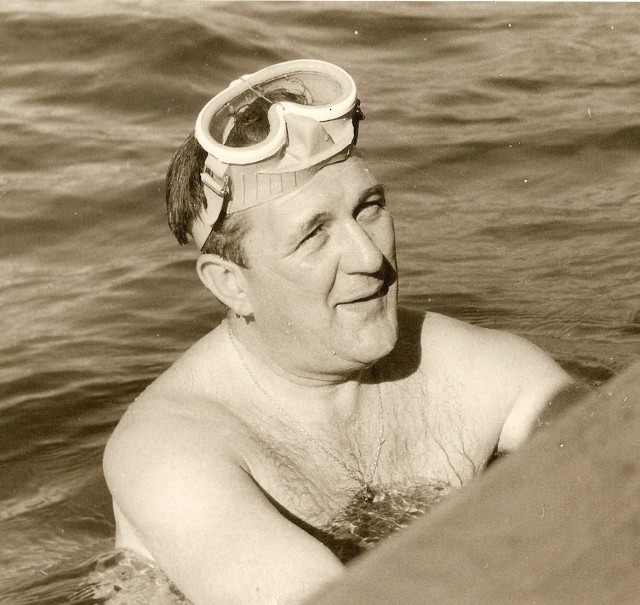 The "Sirena" mask was the first mask to be featured in Cressi's earliest post-World War II catalogues:
It came in three sizes, "piccola" (small), "media o normale" (medium or normal) and "grande" (large), priced respectively at 600, 700 and 800 Lire. I found a picture of a couple of young snorkellers in 1959 wearing what looks like a "Medusa", the combined snorkel-mask version of the "Sirena", in the French edition of the Wikipedia article about snorkelling (randonnée palmée). Note those enormous side flanges:
Tip: It's often worthwhile when browsing through a Wikipedia article to click on one of the other language links to see how the same topic is explored outside the English-speaking world. You might not always understand the words of the article, but the accompanying images are often different from, and sometimes better than, the ones in the English version.
The Sirena wasn't a one-off company diving product. Mares appears to have imitated the concept when designing its "occhiale per il nuoto" (swim mask):
As did Pirelli and Squale too:
Pictures above derive from Fabio Vitale's excellent review of 1950s masks at
www.hdsitalia.com/articoli/20_attrezzature.pdf
All of which made me wonder whether this curious mask design had some mileage when there are still people complaining nowadays that they can't find a mask that fits their face properly and won't leak. Today's low-volume masks look as though they come with hardly any skirt at all to seal against the face. They're not labelled with identifiable sizes either. I'm convinced my best-fitting vintage mask, a "Typhoon Blue Star" matches my physiognomy because it has a more generous skirt with the potential to remain in contact with more of my facial skin, therefore excluding more water. Just an idle thought on a quiet Sunday morning...